A 34-Year Veteran Of Trucking Industry

| | |
| --- | --- |
| Barbara HERMAN | Source: K-Limited Carrier, Ltd |
OMNISEND ECOMMERCE EXPERTS Predict
Responsible Author: Ruby BIRD & Yasmina BEDDOU (Journalists/Directors) | PARIS - LONDON, 05/03/2019, 07:35 Time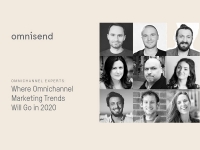 USPA NEWS -
Omnisend, omnichannel marketing automation platform for ecommerce, has interviewed experts within the ecommerce industry on the benefits and future of omnichannel marketing for the digital marketing world. Including thought leaders from across the online retail world, such as Sam Hurley, Ezra Firestone, and Chloë Thomas, this publication brings together the top specialists with exclusive guidance for retailers looking to begin in omnichannel marketing.
It only started its work with 10 employe
Responsible Author: Wopag | London, 04/28/2019, 09:35 Time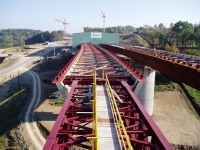 Wopag -
FIRESTA-Fišer, reconstruction, construction was established in Brno in 1990 as a private company.
It only started its work with 10 employees.
In 1997 it was transformed into a joint stock company and currently employs more than 450 qualified core staff.
Railway bridges
We provide repair, reconstruction and new construction of railway bridges, culverts and subways. Furthermore, repair and reconstruction of tunnels. We provide our work comprehensively with our own capacities, including waterproofing, remediation, steel construction, special foundation, handling of structures and bridge temporary work and, last but not least, work on the superstructure.
Road bridges
Most of the construction orders, new buildings and reconstructions are realized separately by our own capacities. Complete delivery is ensured by specialized centers of the company Firesta.
With our technical equipment, qualified staff, the use of modern and progressive technologies and the experience of realized constructions we guarantee the timely fulfillment of all agreed delivery conditions.
| | |
| --- | --- |
| | Daren Frankish |
| | RAHMA-SOPHIA RACHDI |
| | Ruby BIRD |
| | Yasmina BEDDOU |
| | Roberto Magni |