in Universal Peace Federation UK HQ

| | |
| --- | --- |
| Mr.Robin Marsh Presenting Appriciation certificate | Source: AK |
European Economic Social Committee
Responsible Author: Daren Frankish - European Union | Brussels , 05/17/2019, 17:36 Time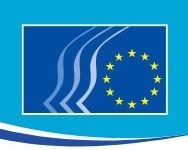 USPA NEWS -
Fight against antisemitism is also a fight for a democratic, value-based Europe.
EESC debate on growing antisemitism.
EESC members demonstrated their unanimity in the fight against growing antisemitism in Europe.
LAUREATES OF PRESS FREEDOM PRIZE
Responsible Author: Jedi Foster P/O Rahma Sophia Rachdi | Paris, Washington DC, 05/07/2019, 21:33 Time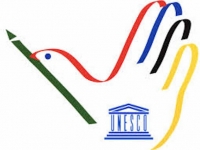 USPA NEWS -
UNESCO Director-General Audrey Azoulay welcomes the release of two Myanmar journalists, Kyaw Soe Oo and Wa Lone, the two laureates of the 2019 UNESCO/Guillermo Cano World Press Freedom Prize. The two journalists were granted amnesty today by Myanmar's President, Win Myint. "Four days after the celebration of World Press Freedom Day, when they were awarded the UNESCO/Guillermo Cano World Press Freedom Prize, I welcome the decision to release Kyaw Soe Oo and Wa Lone. This is a relief for them, their loved ones, but also a positive step forward for press freedom. UNESCO recalls that it is essential to the functioning of our democracies that journalists can carry out their mission without fear of reprisals," she said. "Through their dedication and courage, Kyaw Soe Oo and Wa Lone are an inspiration to all those who fight to defend press freedom," she continued.
 Both journalists were employees of the Reuters News Agency at the time of their arrest in Yangon on 12 December 2017, investigating allegations of human rights violations in Rakhine State, Myanmar.
| | |
| --- | --- |
| | Daren Frankish |
| | RAHMA-SOPHIA RACHDI |
| | Ruby BIRD |
| | Yasmina BEDDOU |
| | Roberto Magni |